Mini Badge of Honor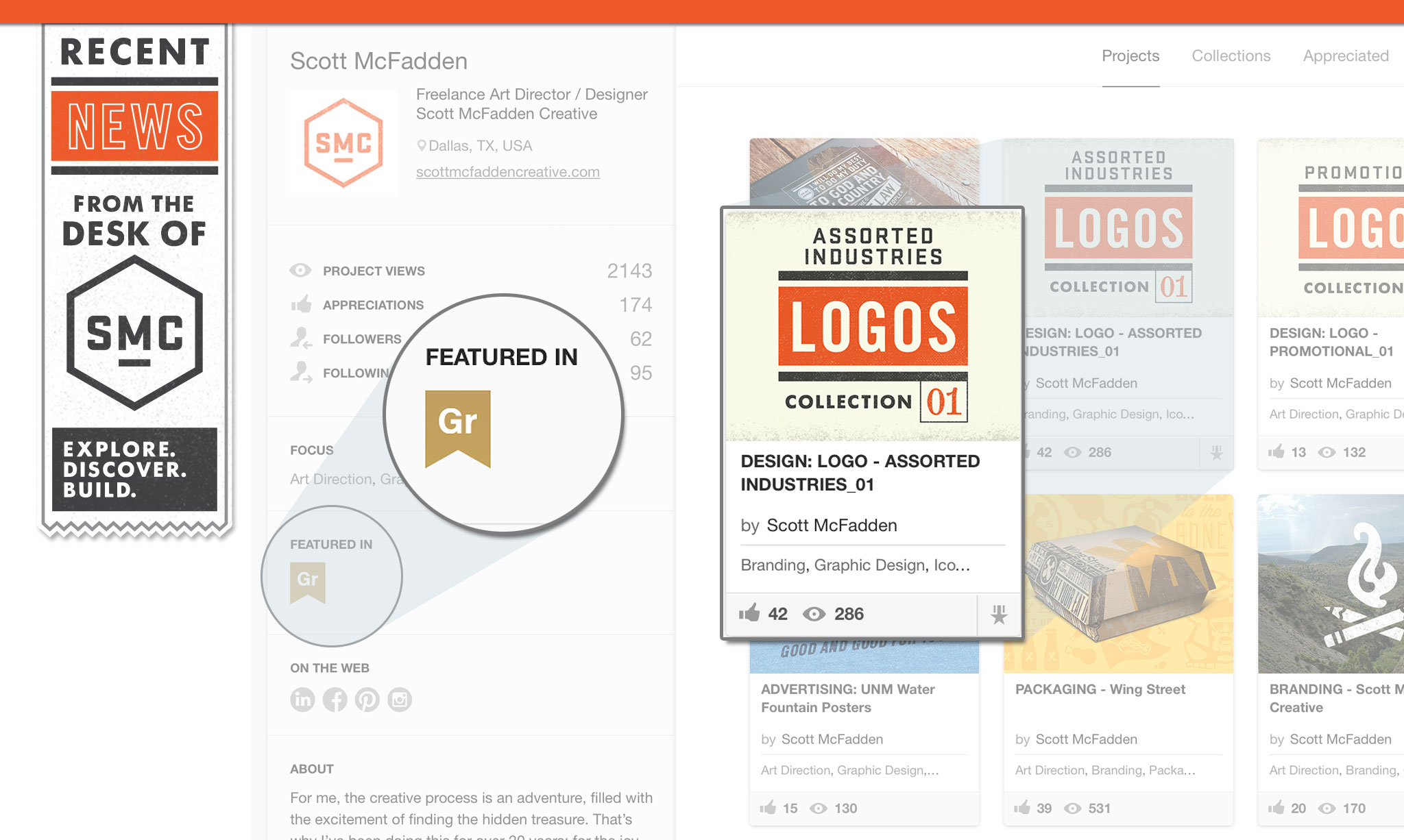 …But big in achievement!  Recently, I had the honor of being selected and featured in the Graphic Design Gallery on Behance!
With the multitude of talented folks on Behance, it is quite an honor to be selected by the Behance curator team. I got a banner added to the left side of my main page. Plus, the selected project itself gets a mini award symbol in the bottom right corner.  I'm truly humbled and excited to see the digital trophy each time on my main page. Below is the email I received from the Behance team.
Congratulations Scott,
Your project DESIGN: LOGO – ASSORTED INDUSTRIES_01 has been featured in the Logo category of our Graphic Design gallery.
Our curatorial team features a small number of projects to appear on the front of our gallery each day. We only pick the best work that effectively promotes the Logo community.
Here are a few of the logos at are featured in the DESIGN: LOGO – ASSORTED INDUSTRIES_01 project post. Check it out when you get a chance! Thanks for the support!