SMC …HOW THE STUDIO WORKS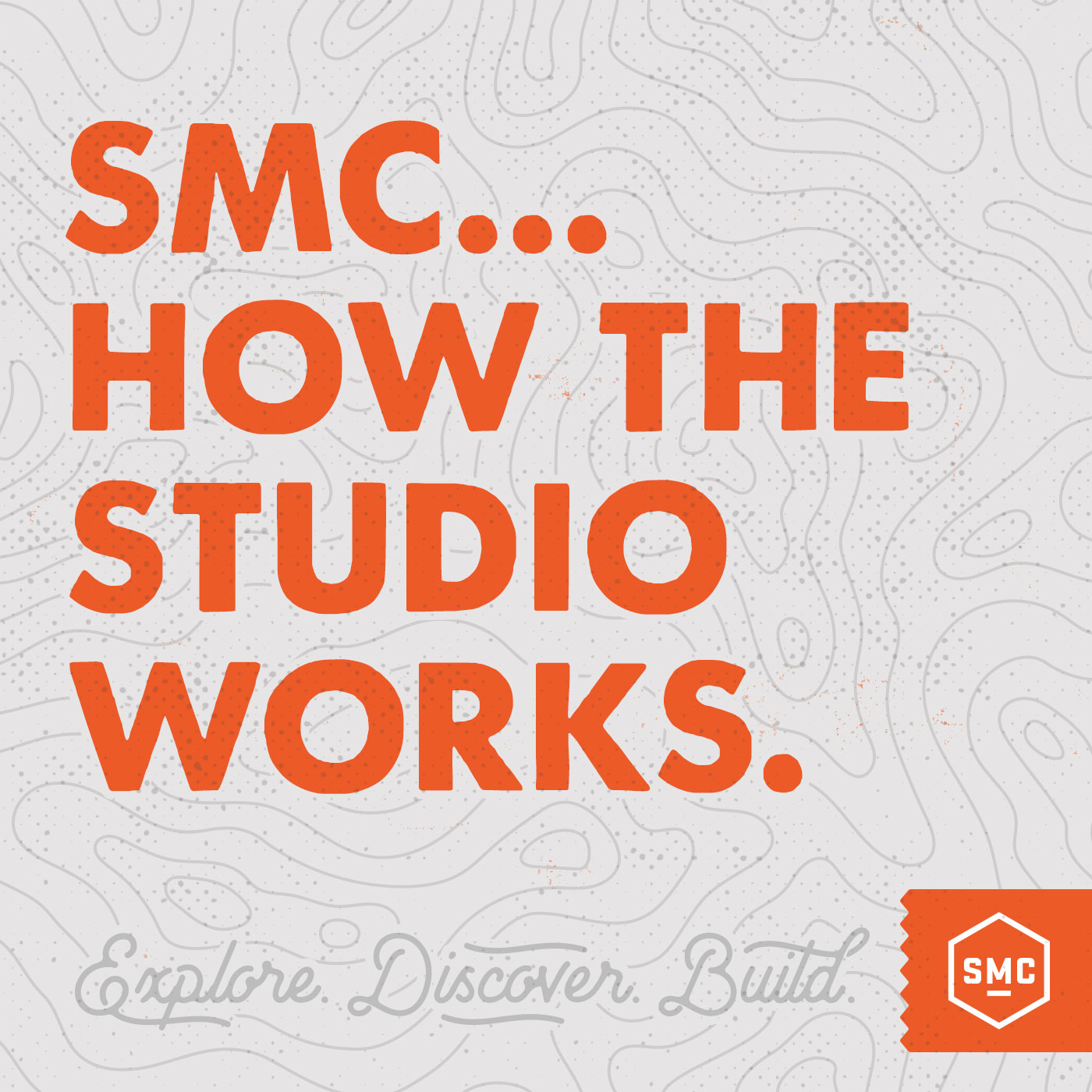 BIG AGENCY QUALITY WORK AT A QUARTER OF THE PRICE
If you use an agency you will pay for a staff of employees each of which have high hourly rates. Just in its nature you will go through a long process with many delays and fees. You may never know who actually works on your project and it is possible they will hand it off to a junior designer or farm it out. With SMC you get a more personal direct connection with a seasoned professional that does all the work and with quicker turnaround times. With over 20 years experience I have absorbed a wealth of big agency knowledge that I can bring to the table to answer all your marketing and branding objectives in a more affordable, timely and highly professional manner. 
On the reverse of big agencies there are the crowdsourced design sites. What is the value of your company? 5 bucks? These designers are submitting their work for free in the chance that they might win the business. There is no research and development with the client, just a shot in the dark and a hope the client will like it. In order to succeed in this cutthroat arena, market research is cut out of the process, no rationale of why the work was done exists and often leads to plagiarism of other artists. By going for "a bargain", you not only encourage bad business models, plagiarism, and unethical practices, but you also stand the chance of lost revenue from legal fees, misrepresenting your company in the marketplace, and not targeting your future customer niche.
ABOUT ME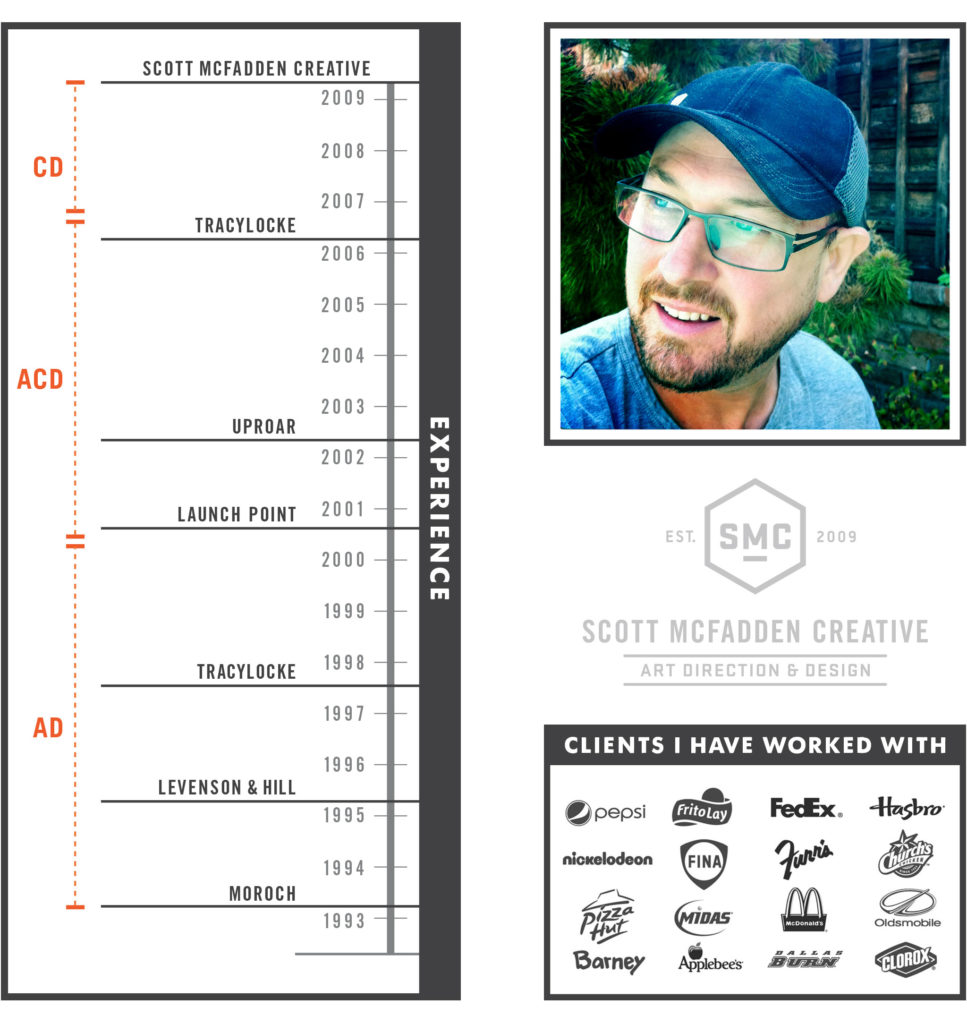 For the last 25+ years, I have been the Art Director / Graphic Designer ad agencies have relied on, whether they're big or small. Since 2009, I've been a senior freelance graphic designer, I work both with agencies and directly with clients. Having worked on thousands of projects including logos, ad campaigns, branding, package design, website design, and more, I have the skills and experience necessary for projects of any scope.
AWARDS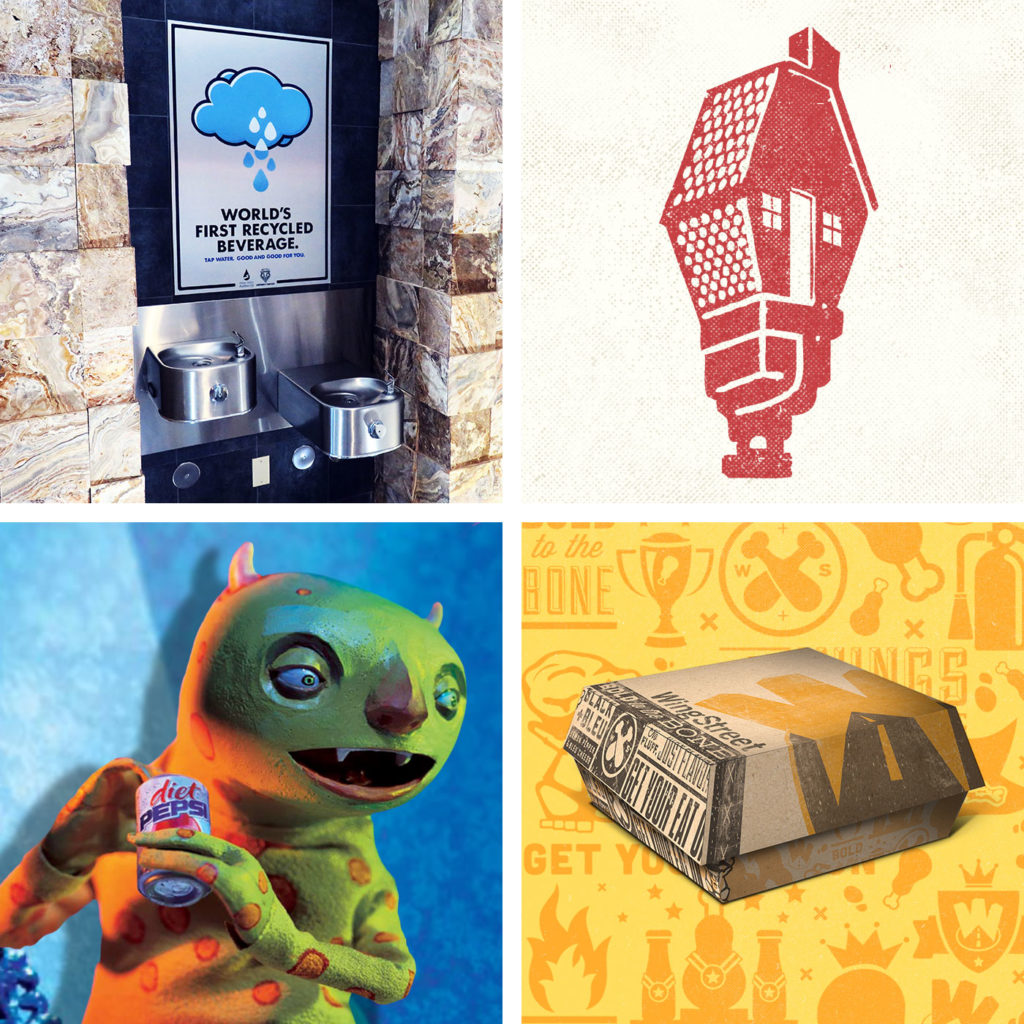 My work has been featured in notable design and advertising industry publications and award shows. Below are some examples.
PROJECT: University of New Mexico basketball stadium Signage
CLIENT: Albuquerque Bernalillo County Water Utility Authority
AWARDED: Featured in 2016 PRINT REGIONAL DESIGN ANNUAL
AWARDED: 2016 SUMMIT CREATIVE AWARD
PROJECT: Logo Concept and Development
CLIENT: Assorted Industries
AWARDED: Published in the Logo Lounge Book VOL. 09 and VOL. 10
PROJECT: Halloween Promotion
CLIENT: Pepsi and Frito-Lay
AWARDED: Featured in Communication Arts Magazine –353 Illustration Edition
PROJECT: Packaging Design
CLIENT: Wing Street (a sub-brand of Pizza Hut)
AWARDED: Creativity International 43 – GOLD Award for Packaging
CAPABILITIES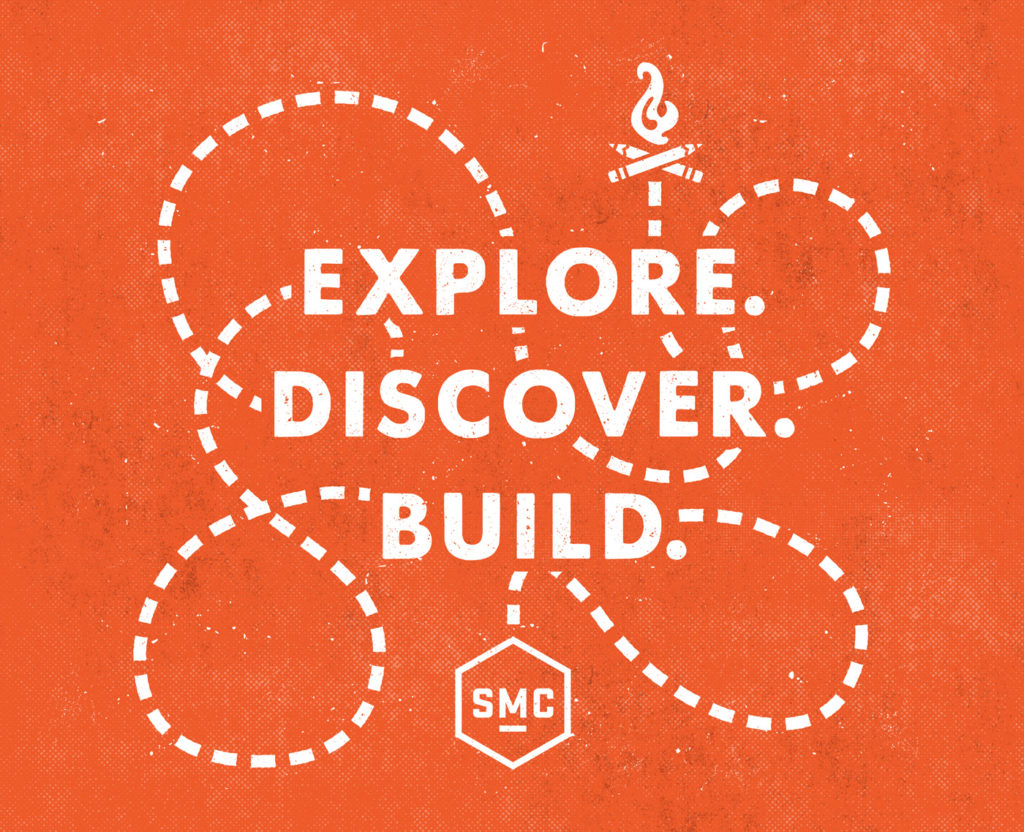 CREATIVE DIRECTOR – ART DIRECTOR – DESIGNER
Over the past two decades, I have held many titles, responsibilities, and roles in the advertising and design field, from small to medium to large size agencies. From Production Artist to Art Director to Creative Director managing a team of 19 creatives. These experiences have rounded out my skill sets. While I have worked on many projects in the past, the following are the areas that I specialize in now.
CONCEPT DEVELOPMENT
During my career with advertising and marketing agencies, I spent a lot of my time collaborating with writers and fellow creatives brainstorming multi-element campaigns, television storyboards, and promotional ideas for brands big and small. 'Big Idea' concept thinking is still at the core of what I do, collaborating with creatives or working on my own.
LOGO DESIGN
Logo design is still at the heart of what I do and have done from the beginning of my career; from new companies to updated existing logos to promotional logos. To get more insight on how my logo design process works, check out this link: https://scottmcfaddencreative.com/blog/the-logo-process/ 
BRANDING
Branding can be a simple set of business cards, scalable up to multiple elements, once the brand story is defined, then the scope of work can be developed that best fits the brand's needs.
PACKAGING DESIGN
I am a big fan of packaging design. I have done concept testing, to the production of (on-the-shelf) products. I have worked on and with new product group teams that utilized focus group testing, along with extensive packaging projects with big brands like Pepsi and Frito-lay.
3D ILLUSTRATION  
With extensive packaging design experience under my belt, I've been developing a new skill set over the last few years that has literally brought concepts and ideas to life visually. 3D illustration and modeling helps showcase how a final product will look, and is an alternative and flexible way to promote an existing product beyond doing photo shoots. This 3D illustration style has been a welcome addition to my toolkit where I can execute characters or products with various options in a unique, illustrative way.
PUBLISHING
Through the years I've developed many newsletters, annual reports, catalogs, brochures, and layout designs. This can be an extension of your brand story or a one-time special project.
MY PROCESS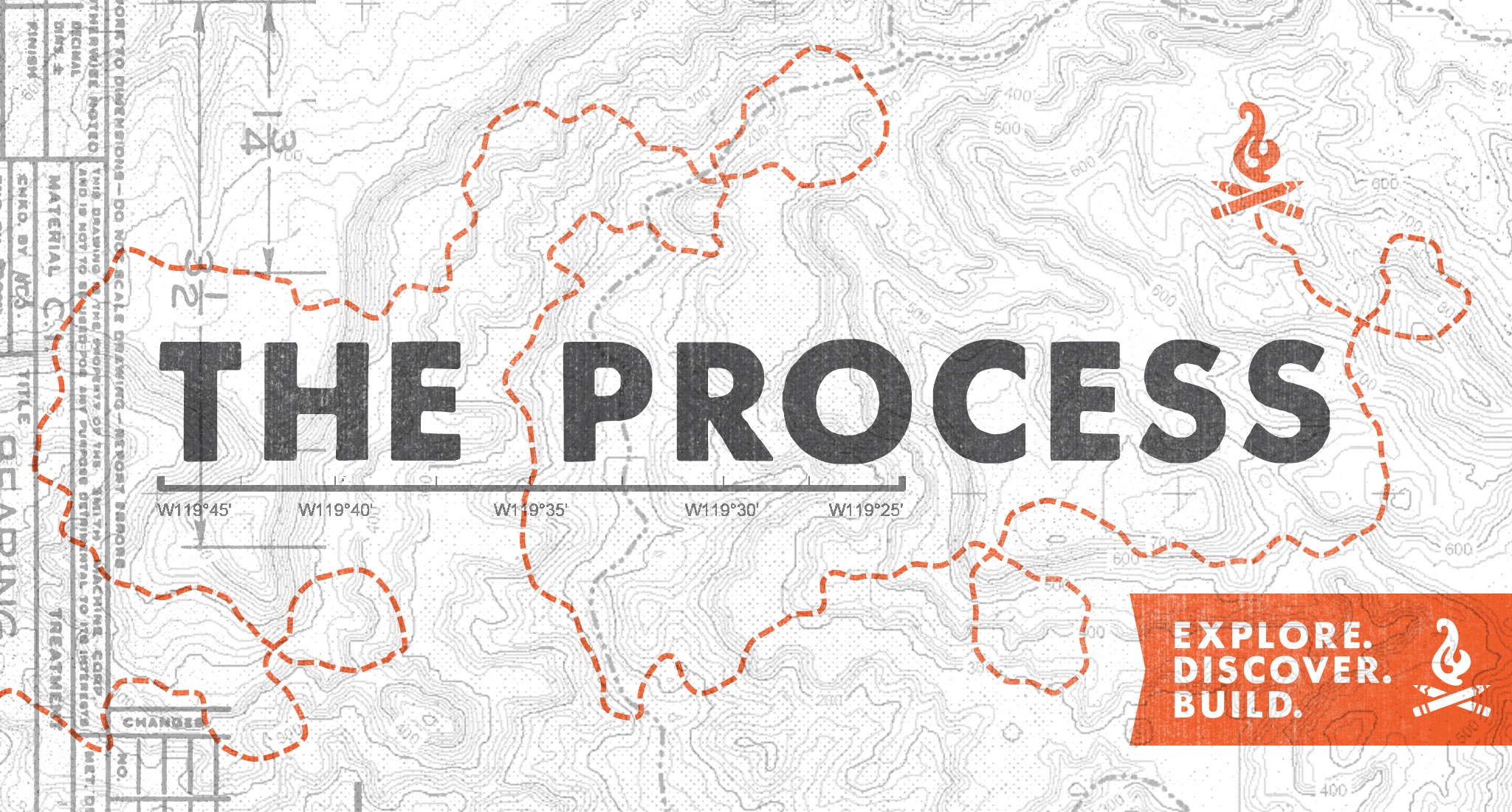 For me, the creative process is an adventure, filled with the excitement of finding the hidden treasure. And whether it's for packaging design, branding, logo design or concepts, I go about it the same way: EXPLORE the territory, DISCOVER the idea, BUILD it into something amazing. 
EXPLORE.
I pack up my trusty compass and years of experience as a graphic designer and with your help, start sketching out a rough idea of where we're going. Insights about the brand, details on the competition, goals of the project all help create the map that points us in the right direction.
DISCOVER.
Setting off into the wilderness, I start looking for your big idea. There will be peaks and valleys, but with determination, eventually, I'll discover it. This is the treasure you hired me to find, the breakthrough idea that gets your brand noticed, and your message through loud and clear.
BUILD.
Now to bring the big idea home. Shape it. Sculpt it down to the finest detail. And polish it up for its grand debut. This is where my design skills come in, turning a simple idea into a game-changer. In the end, the goal is to unveil a marketing gem, one that delivers tangible results to help your brand thrive.
EXPLORE.DISCOVER.BUILD – a process that's really a journey, very intentionally designed to find your next big idea.
HOW I WORK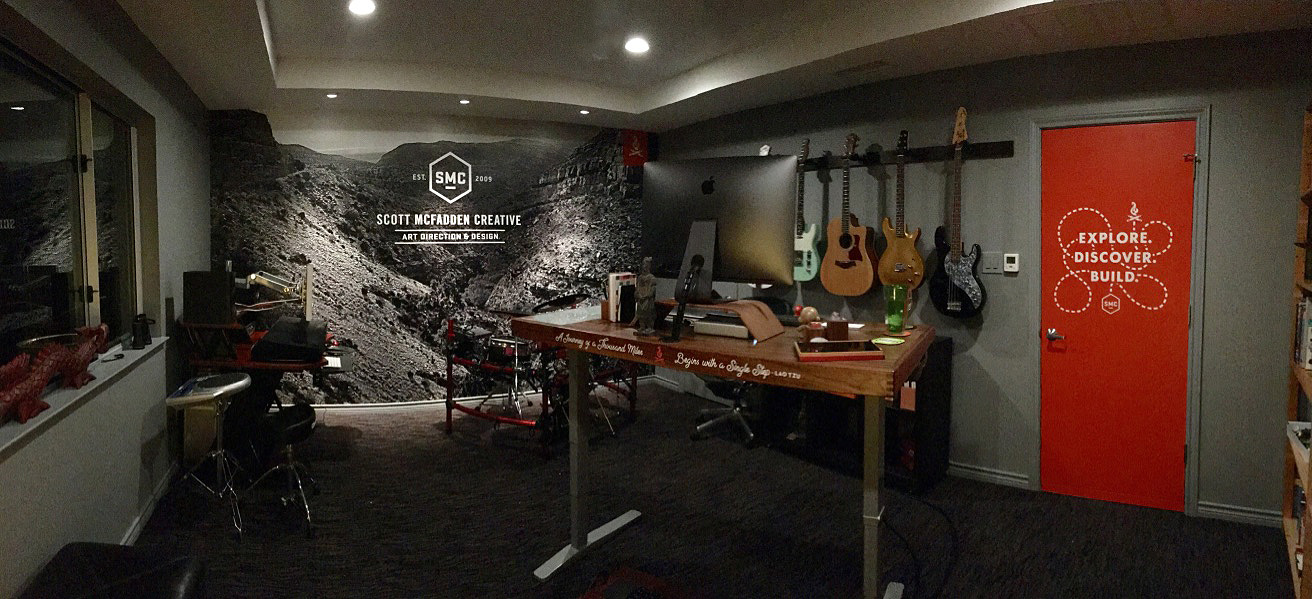 I am a one-man shop with a healthy creative network, able to take on everything you've seen here and more. The bulk of my work is done in my own studio, but I'm always happy to stop into the local DFW area for 'get-to-work' meetings, brainstorms or presentations. I've got a very fast internet that can transfer large files with access to Dropbox or a server.
I can connect via phone, email, text, or Zoom.
I am usually available in the studio from 9:00 – 6:00 – M – F.
All projects start with a signed contract between both parties detailing the scope of work, timing, and budget along with all the agreed upon details.
Once the project gets started, creative work for each stage will be presented and reviewed over the phone or in person with the main point person. All notes and agreements will be followed up by email after the call. Once approved, we will start the next stage.
Contact me by text, email or cell, and I will get back to you at my first opportunity.