SMC scored a Silver Addy for this poster design!
Given my prowess at GT7 on the PS5, I'm accustomed to winning trophies–but to get one for my day job!? SCORE!! I still feel like a novice when it comes to 3D illustration, so it was a big treat to snag SILVER in the American Advertising Federation – New Mexico Addy Awards!
Working with my buddy and client David Morris over at abcwua.org, we set out to update the posters adorning the water fountains at the UNM basketball arena (aka "the Pit"). The concept was simple: delivering water straight from nature to your glass.
It was a great project, and I'm excited to see it up above the water fountains in the stadium concourse!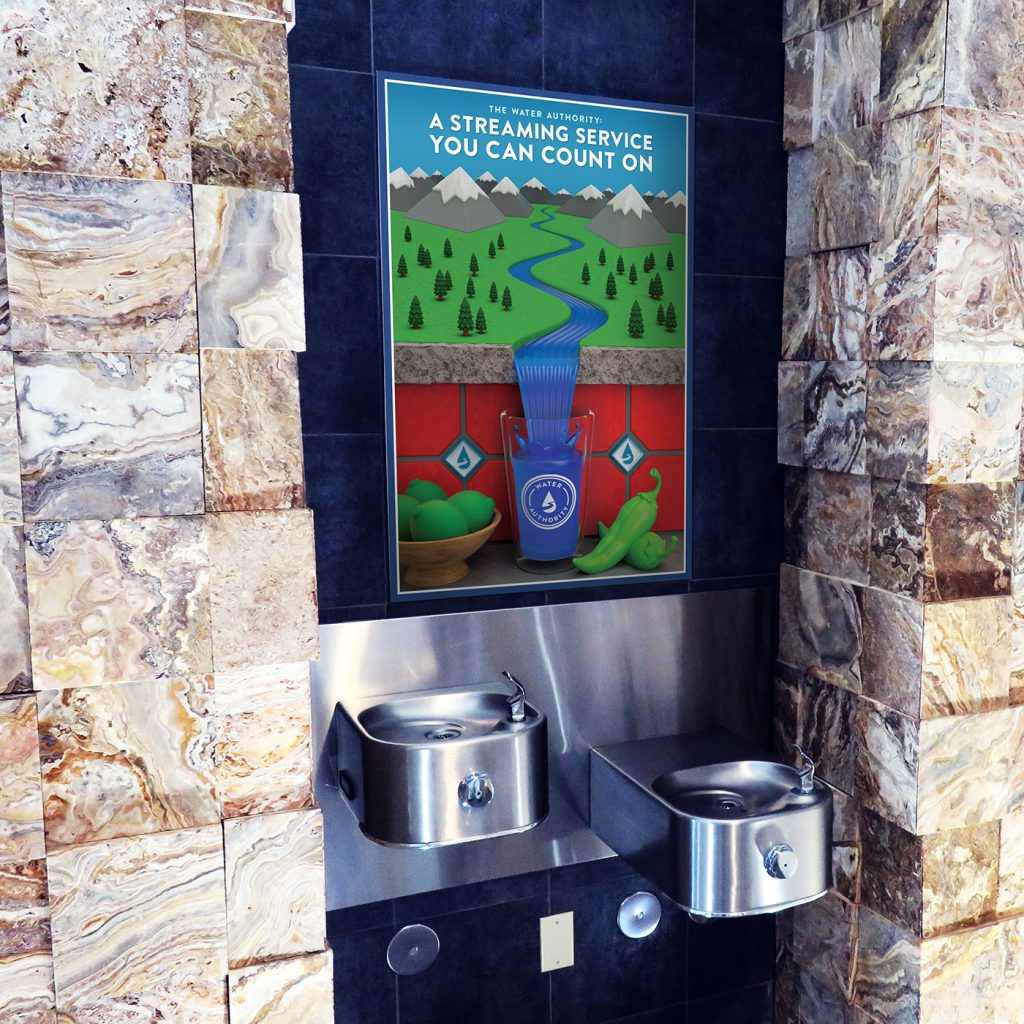 David came to the table with a great idea he penciled up, and I brought it to life in the 3D style. With a lot of lessons and new tricks, we pulled off a really nice piece that'll be in the stadium for years to come!
Scroll down to see the details and the original sketch by David!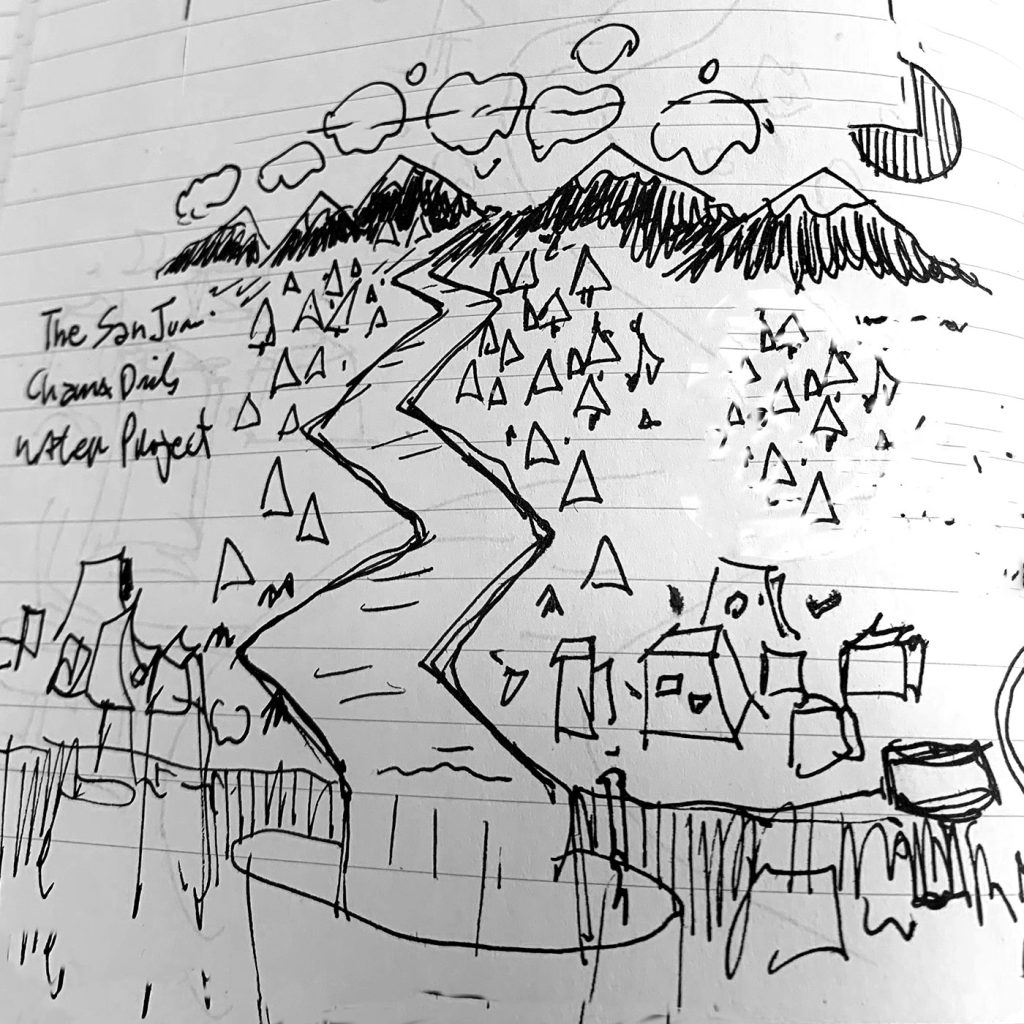 Getting the right opacity of water into the glass was very tricky. Realistically the water would be clear, and you would be able to see the tiles in the background, which would defeat the purpose of showing the river flow into the water glass. So I faked it a bit by adding some blue tones, increasing the opacity, and putting a reflective material behind the water to get it to "POP" more off the light and be more vibrant.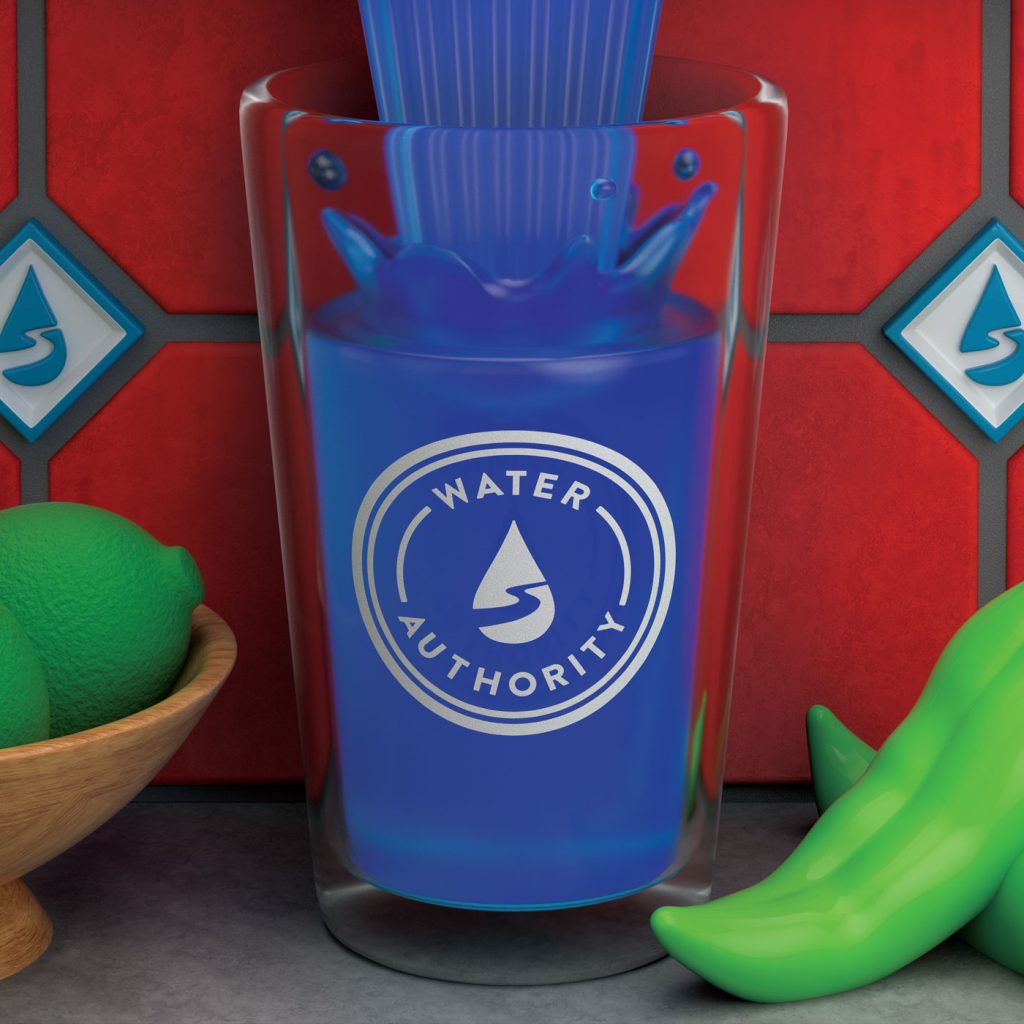 To break up the tile background, I added the logo in the style of a tile insert. Subtle branding is always a good thing!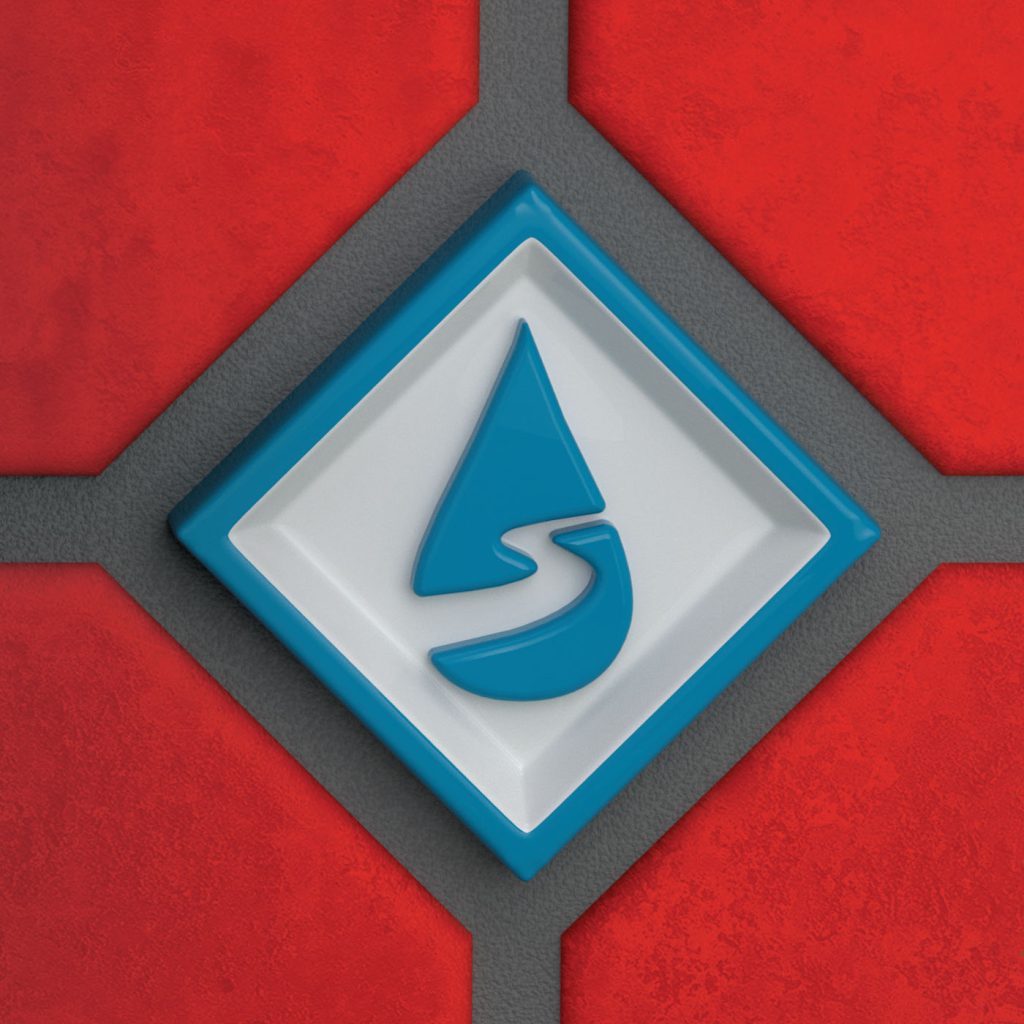 We decided that we needed some props to fill in the space to the left and right of the water glass. What better way than the staple ingredients for New Mexico? Hatch chiles and limes!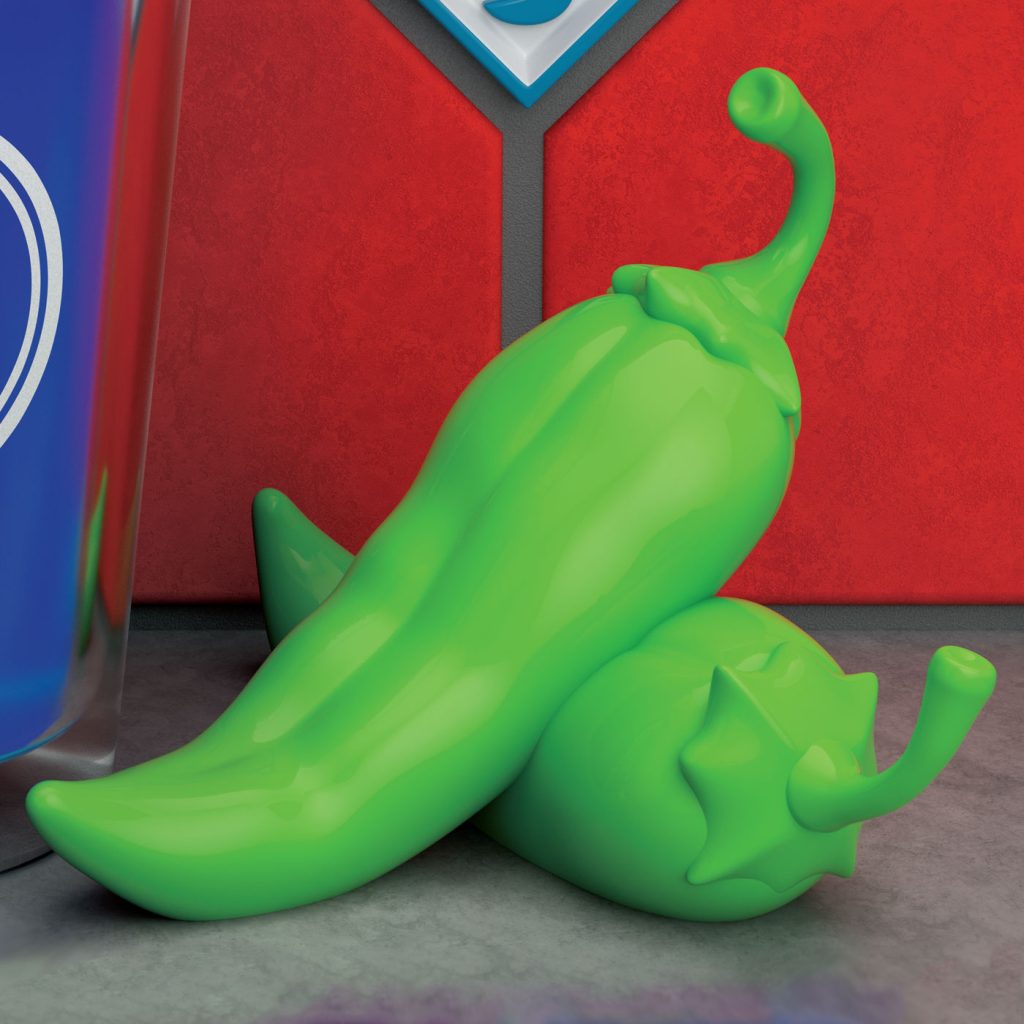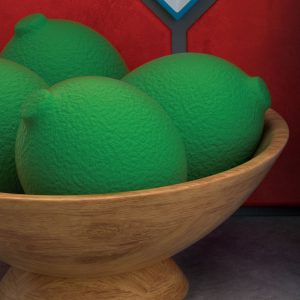 The water splash was a bit tricky. The water splash needed to be energetic but not distracting. Finding the right balance to the stylistic approach was key to making it work.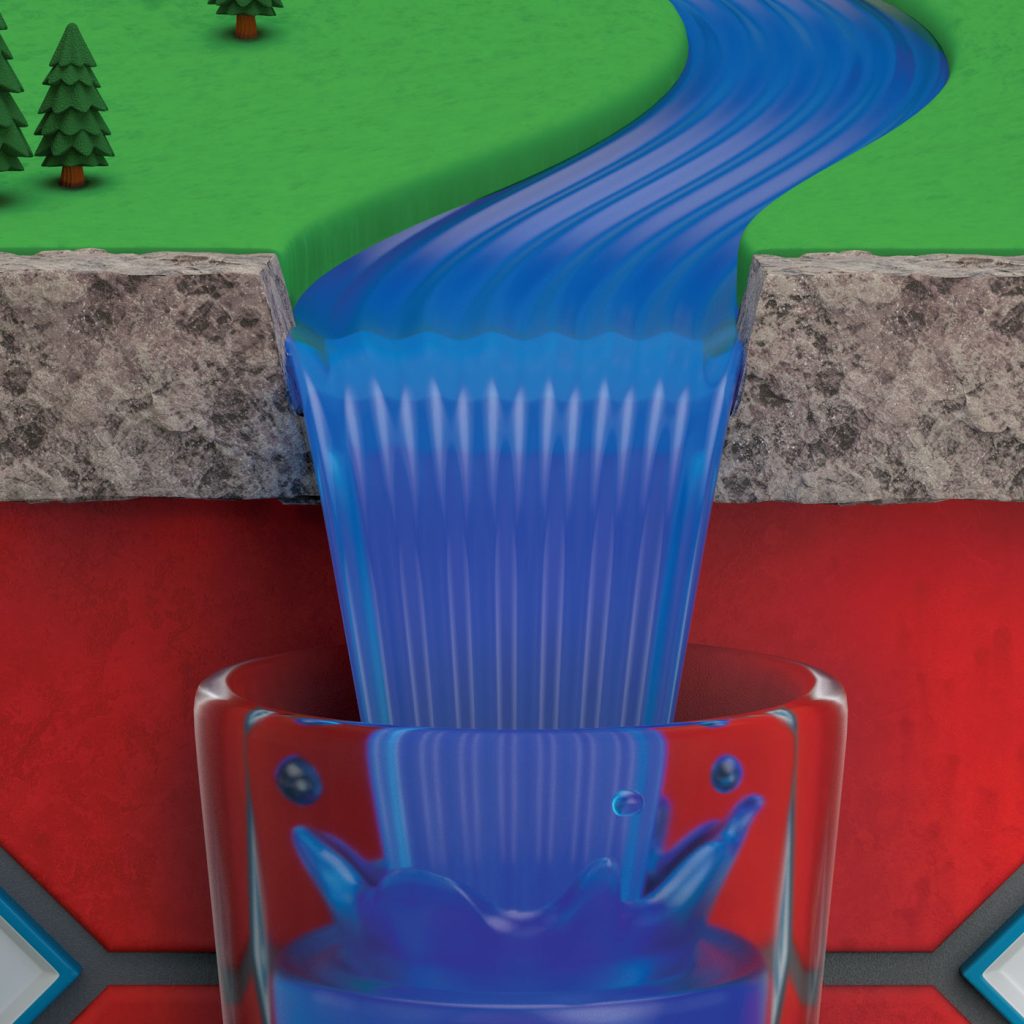 It was a wonderful project and great working with David on this. I look forward to seeing it in person on our next visit to New Mexico! Thanks for your time and interest in my work! Cheers!
Click here for more info! http://www.aafnm.org/addys