Merry Christmas from the McFaddens and Our Furry Friends
It is that time again…and if you know the McFaddens, then you have been the recipient of our traditional holiday cards for the last 12 years that feature our favorite little furry buddies, better known as Punky (a.k.a. Brewster) and Barney, a slightly rare pair of Main Coon Orange Tabby brothers. Our kitty guys have passed on, so I'm sharing a little tribute to their memory up on the blog today. Check out the retrospective of our cool cats hamming it up for the camera!
2006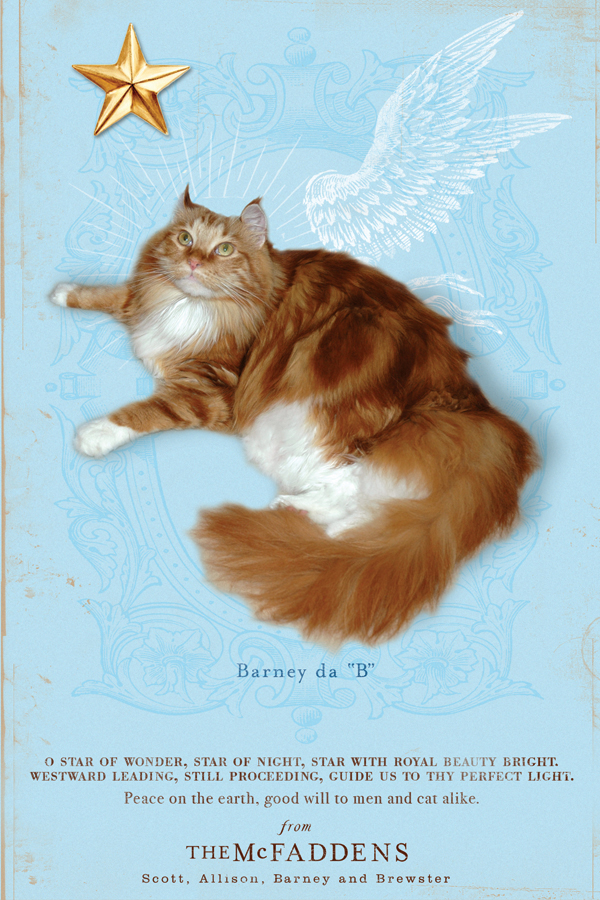 2007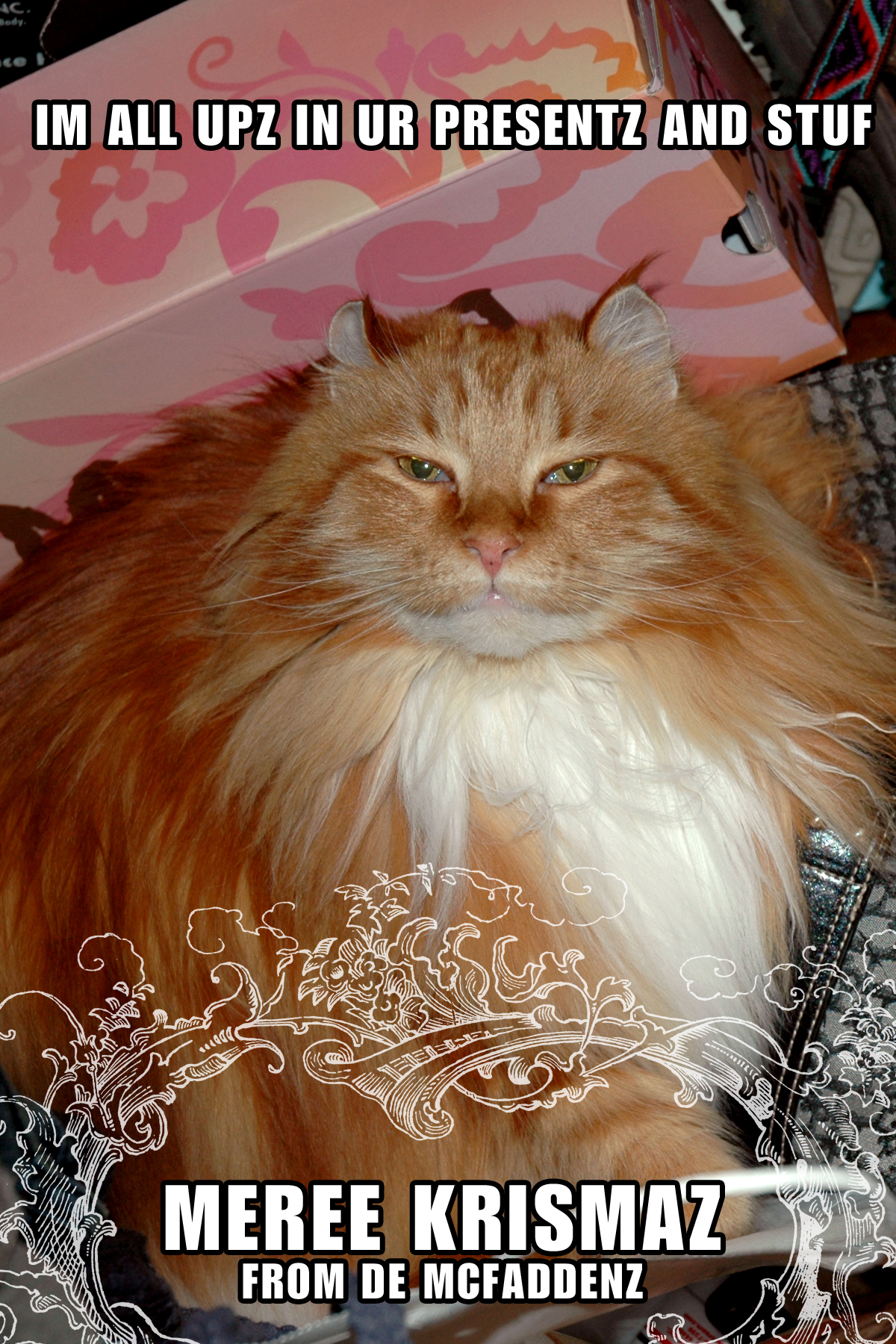 2008
2010
2011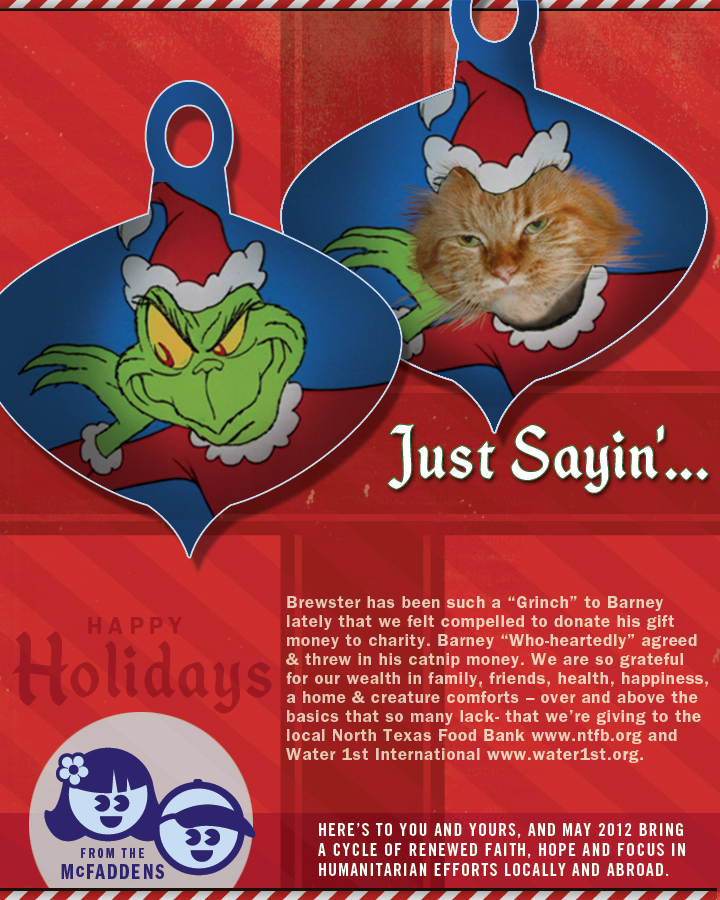 2012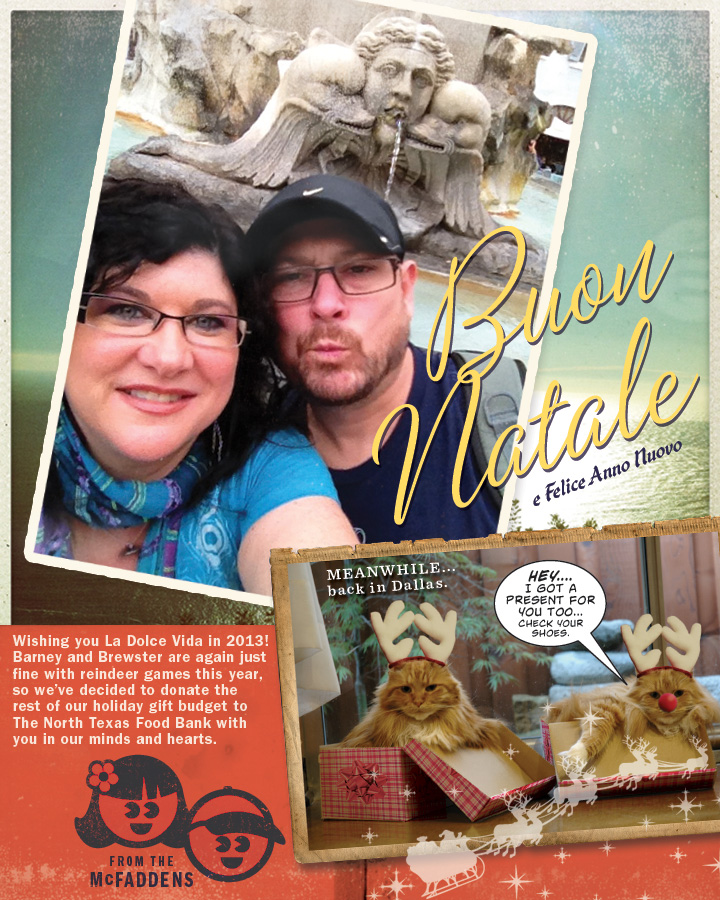 2013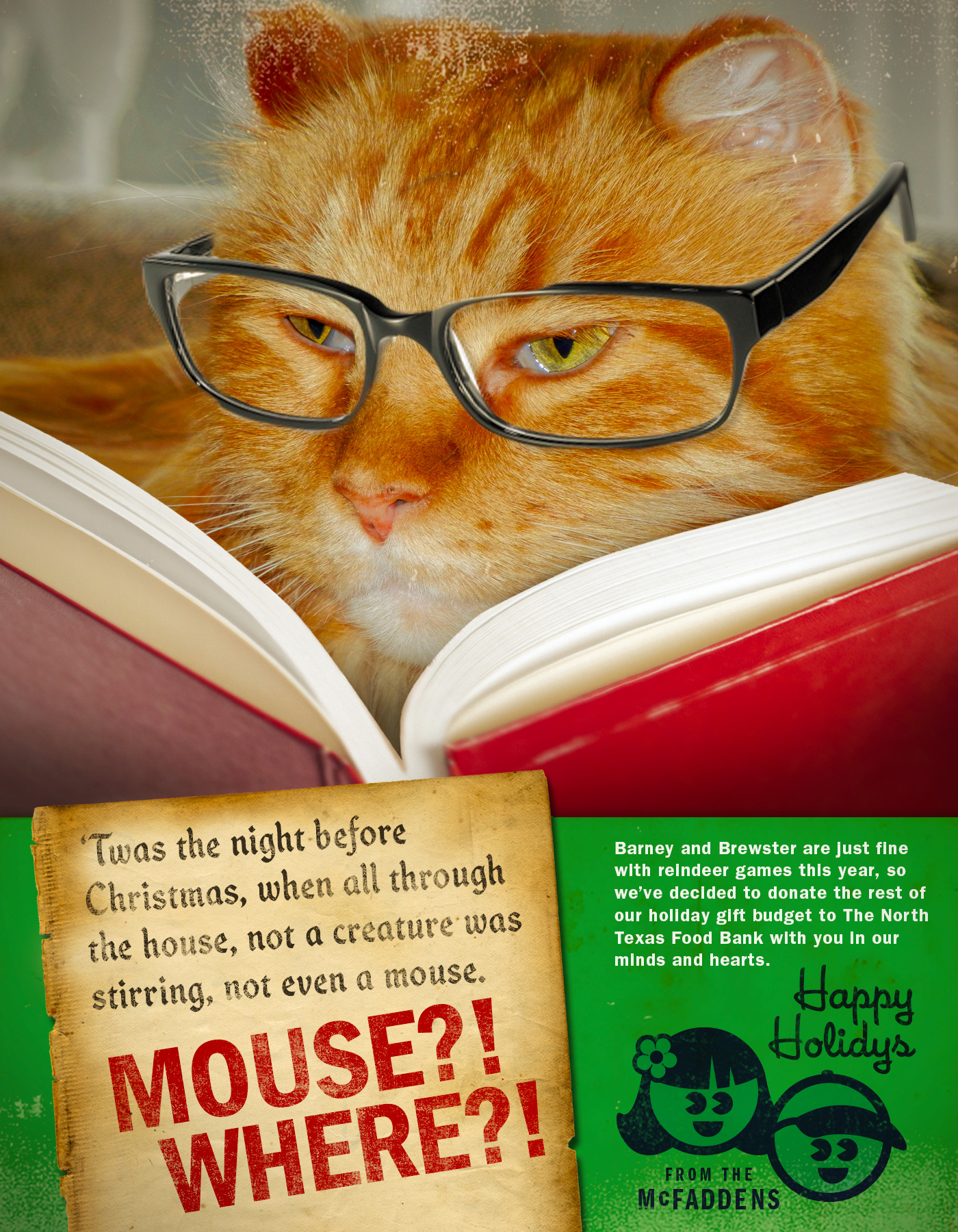 2014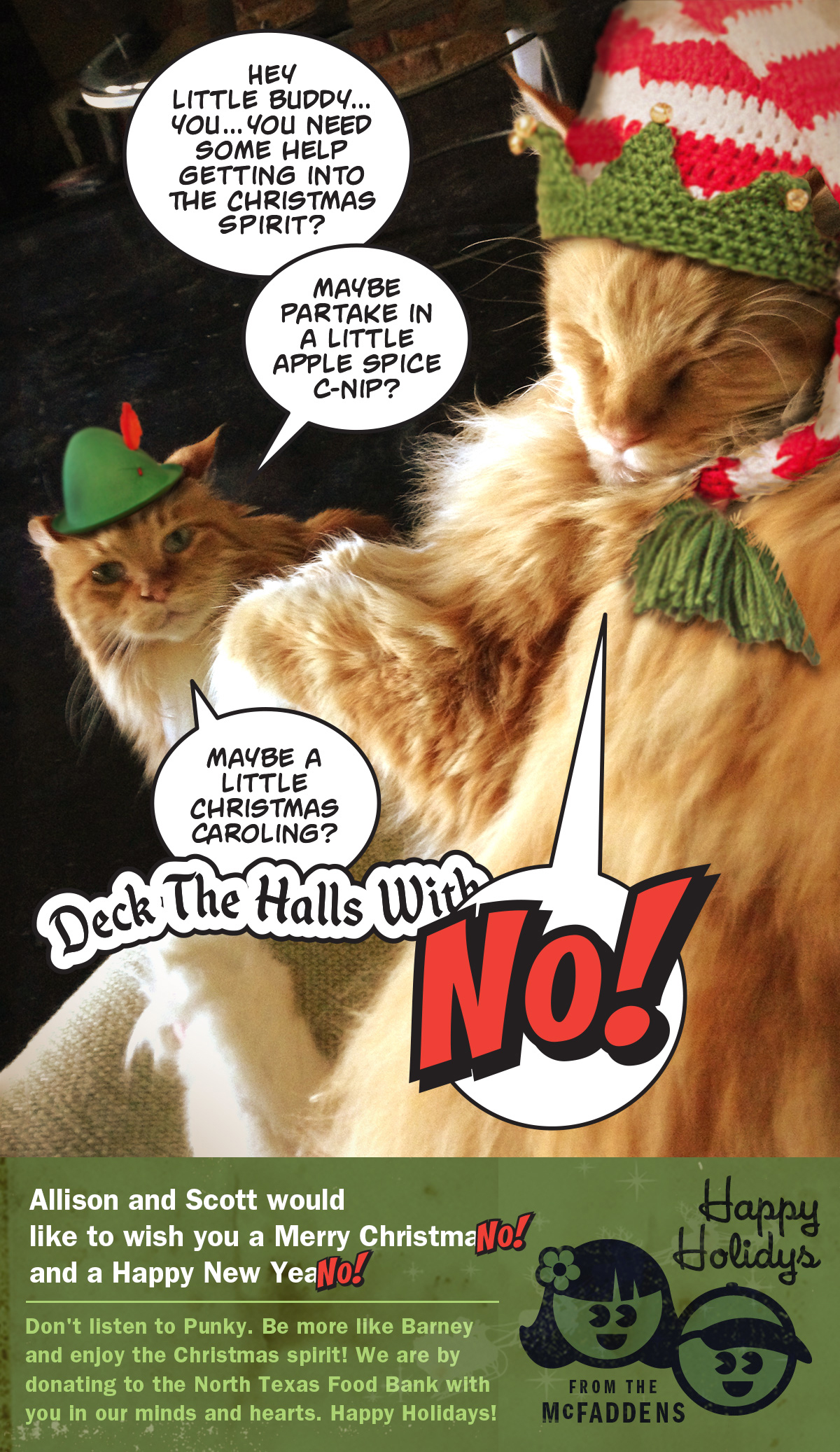 2015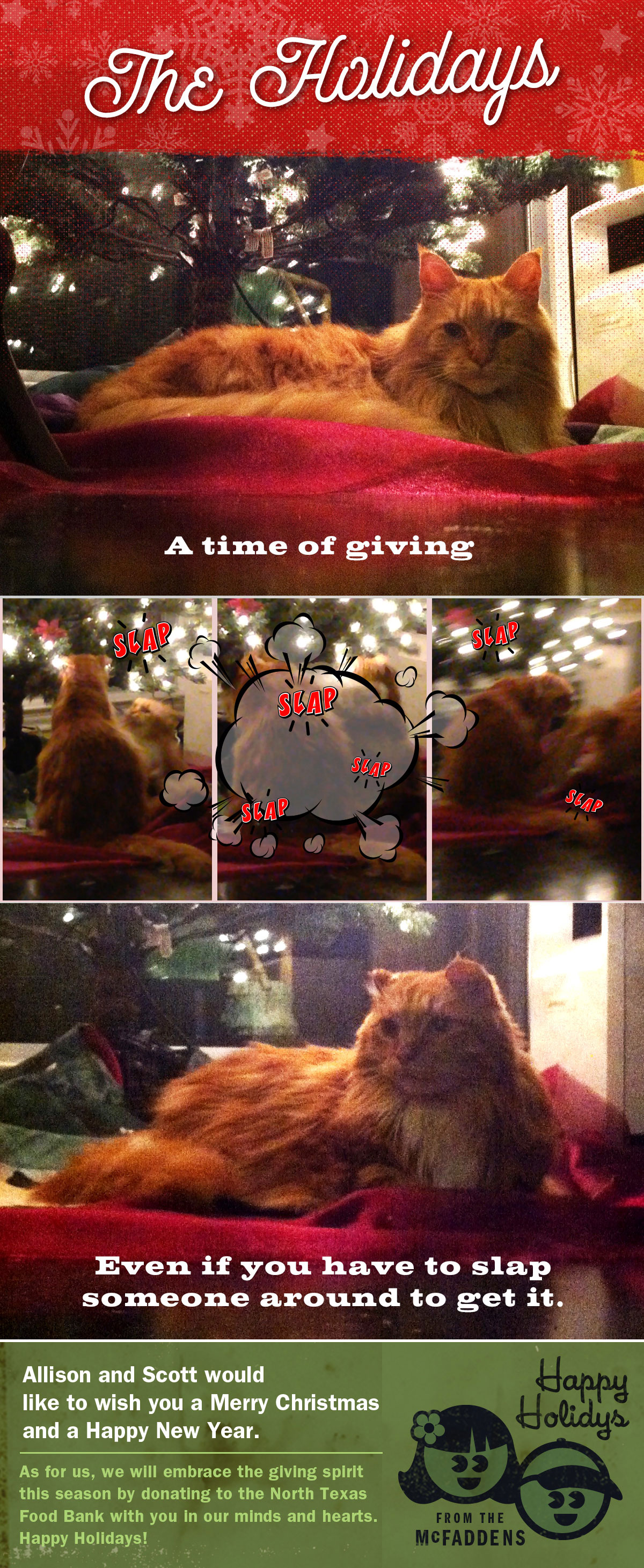 2016

2017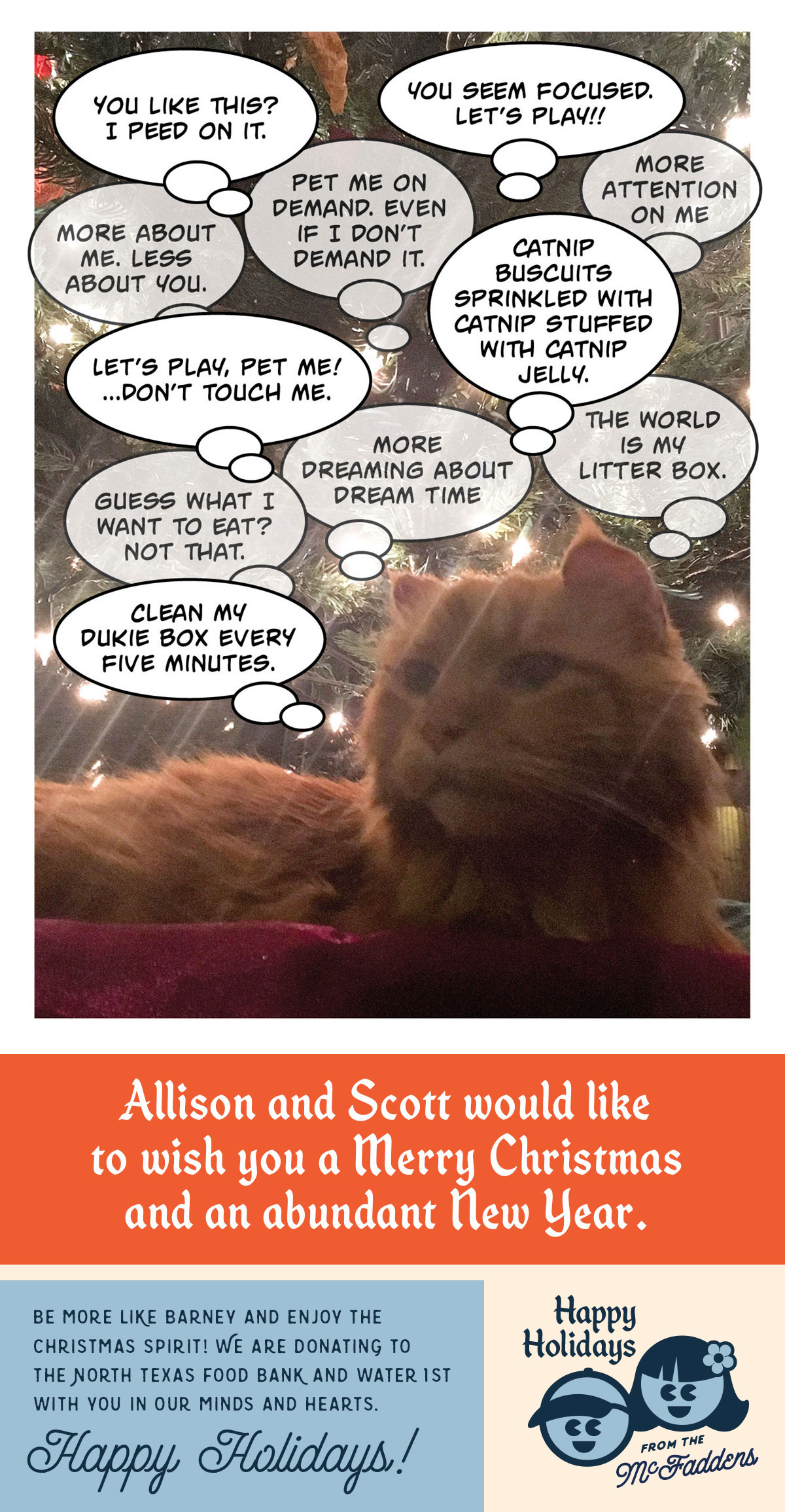 People all over the world and in our own US backyard have suffered the effects of amped-up natural disasters. This year, we're supporting the efforts of the for-purpose 501-3C Right Here Right Now Disaster Recovery Relief Network as our main charity this year.