SMC Winner In PRINT Regional Design Awards Annual!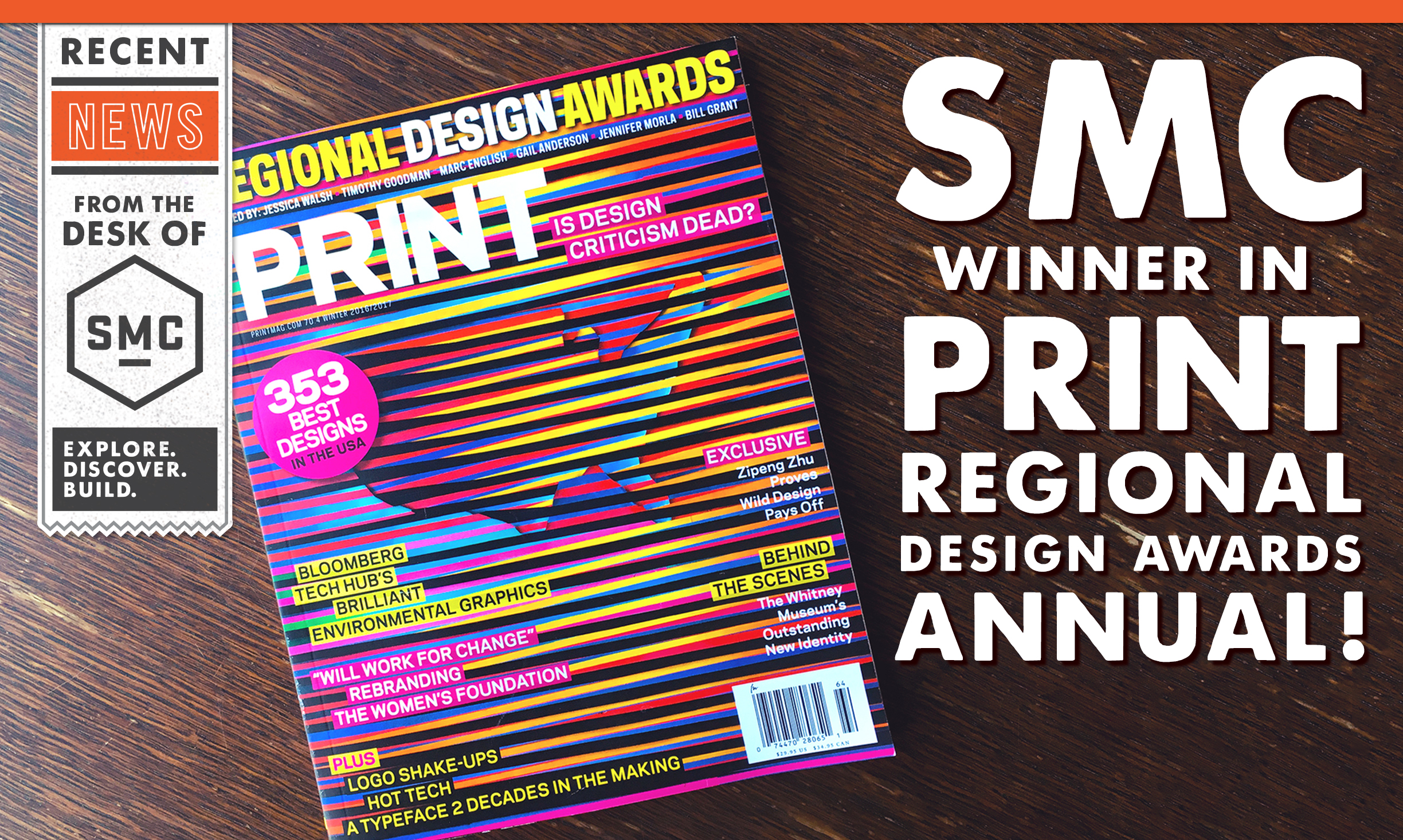 This just in:  SMC is featured in PRINT Magazine's Regional Design Awards Issue!  Top creatives around the country vie for this recognition every year, and in 2016 SMC made the grade with a series of posters for the Water Authority in Albuquerque, NM. Look for the pub on newsstands now (flip to page 68) or check it out online: 2016 PRINT REGIONAL DESIGN ANNUAL (entry No. 44).
The Water Authority, a longtime SMC client, partnered with the University of New Mexico to sponsor the water fountains at the school's iconic basketball arena, "the pit." Using a series of tongue-in-cheek posters, the utility took the opportunity to promote the benefits of tap water – while reinforcing the fact that safe and readily available drinking water is something that no community should take for granted. The posters (with a different message for each fountain) were conceived and written in collaboration with copywriter David Morris.  They were designed to be appliqued on a metallic background to conform with UNM's existing environmental graphics and signage.
See all the posters on Behance: UMN POSTER PROJECT